Services for renting study rooms
About
The library has 10 individual study rooms that can be rented for a certain period of time. The computers are connected to the Internet and offer access to scientific databases.
Prices
| Period | Price |
| --- | --- |
| 1 day | 12 LEI |
| 7 subsequent days | 50 LEI |
| 15 subsequent days | 80 LEI |
| 30 subsequent days | 150 LEI |
More details
Information about the booking and rental conditions of the study rooms can be obtained from the Information Area. Access Control or Reservation Area seats in the reading rooms n the ground floor, Bohemian body.
For information by phone, call:
Rodica Mitoiu – 021 313 2557 interior 259
Reservations and / or rentals are made by the librarian from Reading Room no. 4 "Titu Maiorescu," from the 2nd floor.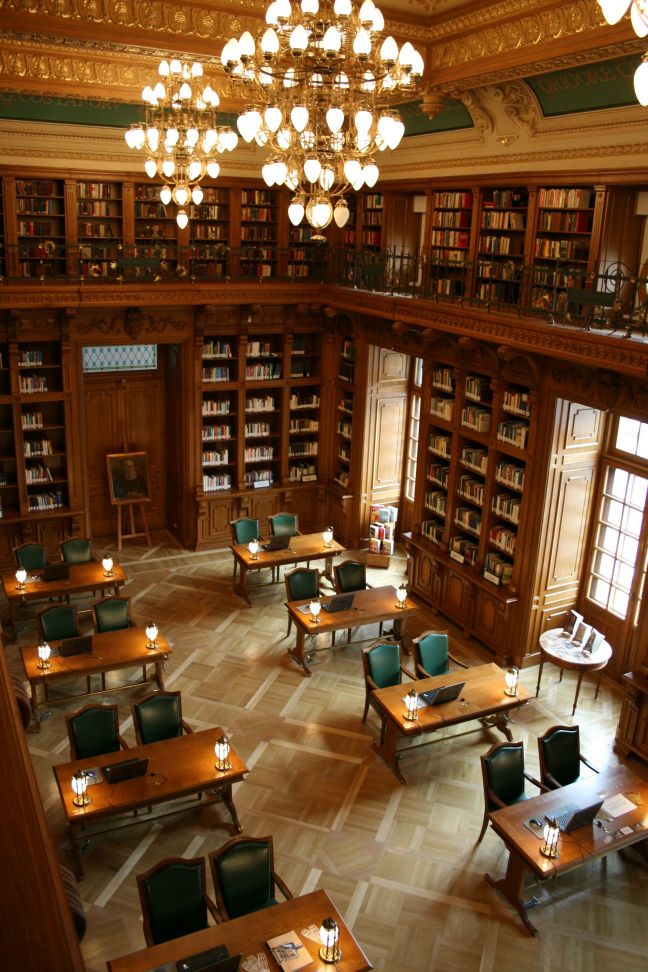 Events within library grounds
The fees charged for the holding of events in the Central University Library "Carol I" in the field of education, culture, science and technology (conferences, symposia, seminars, exhibitions, book launches, presentations of new technologies) will be included in the prices mentioned below and are offered depending on the characteristics of each event (location, number of hours and number of people).
Used space
Tarif / 1h  / no. people
Tarif / 1h  / no. people
Tarif / 1h  / no. people
Tarif / 1h  / no. people
Auditorium + Auditorium Lobby
500 Euro / 1h / 100 people
750 Euro / 1h / 100-150 people
1000 Euro / 1h / 150-200 people
1250 Euro / 1h / 200-250 people
Auditorium Lobby
100 Euro / 1h / 50 people
–
–
–
Salon "Carol I"

"

500 Euro / 1h / 50 people
–
–
–
Teacher's Hall
400 Euro / 1h / 16 people
–
–
–
Teacher's Round Hall
200 Euro / 1h / 8 people
–
–
–
Council Hall
200 Euro / 1h / 50 people
–
–
–
"Dacia" Hall

"

100 Euro / 1h / 50 people
–
–
–